NVCN Executive Director Rhonda Anderson Set to Retire;
Board Chair Judy Tabert Volunteers as Interim Director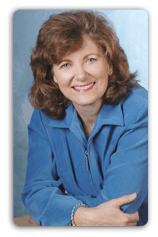 Rhonda Anderson
Round Rock, Texas--NVCN Executive Director Rhonda Anderson has been kicking the "retirement"
can down the road for the last two years. Her firm decision to make the transition was announced
to the Board of Trustees just before the holidays.
Her last official day at the helm is January 15, 2016.
"To the good fortune of volunteer caregiving across the country, NVCN has been able to hold onto
Rhonda for several years while we developed this national support effort for close to 600 volunteer
caregiving organizations that exist across the country," said Trustee and Past Chair, Dr. Oren Renick of Texas State University. "Rhonda has helped to oversee NVCN through transitions and significant growth over the years. Our greatest challenge at this time is to find a permanent leader who brings the passion and commitment to volunteer caregiving that Rhonda has consistently shared over the years."
In the time that Anderson has served NVCN, she has developed and implemented a library of more than 700 resources that serve hundreds of volunteer caregiving organizations from Hawaii to Massachusetts, Florida to Oregon. The model, which was founded by the Faith in Action Program in 1984 with grants from the Robert Wood Johnson Foundation, provides caregiving services at no charge to vulnerable senior populations. Based on the idea of "Good Neighbors doing Good Deeds," volunteer caregivers give a few hours per week to help with tasks like a ride to the grocery store, changing a lightbulb, non-emergency medical transport, checking in by phone to say hello, or paying a visit to the hospital.
Anderson transitioned from what is now the Senior Care Volunteer Network in Crystal Lake, Illinois to NVCN in November 2010. Her experience on the ground, working with a community organization, brought insights into the needs that NVCN member organizations face in terms of launching, growing and sustaining their efforts within a community. "My work at the national level has been an extension of the work began at the local level in Illinois. Shortly after I came on board with NVCN, a departing board member, advised us to never forget the 'Mary' in every community," Anderson said, "The ultimate goal is to benefit the needy senior. Strengthening, encouraging, and mentoring staff in their work at the local level to ensure sustainability and also working with communities to develop new programs has been our national focus--and it has been a joy!"
Anderson said she is looking forward to having more time to volunteer, to get out on the golf course and to ride on her bicycle. She and her husband have an active outdoor life which they are eager to have dominate their days. Anderson is especially enthusiatic about staying on with NVCN in a volunteer capacity to complete two signature projects for the organization. The first is the criteria for and implementation of a "standard of excellence" for judging the performance of individual member programs. The second is a complementary awards program that honors the organizations who exceed the standards of excellence.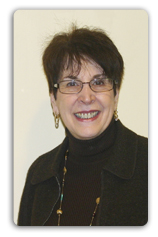 Judy Tabert


This email address is being protected from spambots. You need JavaScript enabled to view it.
At this time, Judy Tabert, newly-elected Chair for NVCN's Board of Trustees, has been appointed to serve as the Acting Interim Executive Director on a volunteer basis. Tabert founded Interfaith Network of Care in Milltown, New Jersey in 1996. Judy's professional background includes a Master's Degree in Pastoral Ministry and a certificate in Human Services Management. She also remains active in her parish social ministry and local community, having served as Past Chair of Middlesex County, New Jersey Human Services Advisory Council. She is a founding member of the original Faith in Action National Network which later evolved to the current National Volunteer Caregiving Network, where she has served as a trustee for the last three years.
A formal search for the permanent Executive Director will be announced in the near future.

For more information, visit www.nvcnetwork.org or call .

A Farewell Message from Rhonda Anderson
It is fitting that I utilize a favorite quote from the book of Ecclesiastics while announcing my retirement from NVCN, "To everything there is a season, and a time to every purpose under the heaven."

My purpose at NVCN has been to create programming that will ultimately benefit the "Mary" in every community. Under my purview, webinars have been produced, conferences have been created, existing programs have been mentored and communities have been helped to create new programs.

It has been my privilege and honor to serve on your behalf these past five years. The interactions that have created friendships will remain in my heart for always. Hopefully, our paths will cross again as I remain involved with NVCN as a volunteer. Thank you for the memories, the support, and the friendship.

My husband and I are looking forward with anticipation toward this new adventure. We have kept our tandem bicycle warm and tuned, the golf course awaits our duffer shots, and, oh, the grandchildren! Our purpose has changed many times over the years, but it has always been focused on continued growth of our faith and fulfilling service opportunities at church and within the community.
Outstandingly capable hands are here to serve you - ten talented and dedicated board members; Judy Tabert's extensive experience and dedication to volunteer caregiving is second to none; Jenna's experience and personality will serve NVCN well and the staff at The Main Office will continue to provide capable administrative support.

Thank you for the opportunity to serve you; may the Lord continue to bless you and your continuing work as you provide services for Mary, Bill, Steve, and Joanie – and the other nameless and lonely seniors in your community.

Warmly,
Rhonda



PS I can be reached by email This email address is being protected from spambots. You need JavaScript enabled to view it. and my phone remains .

NVCN Welcomes New Director of Member Services
With the previously announced retirement of NVCN Executive Director Rhonda Anderson, JudyTabert, chair of the Board of Trustees for the Network, has assumed her role as Acting Interim Executive Director. In this role, Judy will oversee operations and development. To ensure that member services continue to receive quality attention, Mrs. Jenna Stewart Parro will join NVCN as Director of Member Services.
"Outgoing Executive Director Rhonda Anderson has devoted her time as ED of NVCN to supporting and strengthening our member programs. She will be missed. I know I speak for our board and our members when I express our deepest gratitude to Rhonda for all she has contributed to volunteer caregiving," Judy Tabert said, adding that the Board is most concerned about maintaining the high bar that Rhonda established during her tenure. "Membership Services are at the core of NVCN's mission. As we look to the future we will be focusing on building more services and resources for our members. I look forward to working with Jenna and the network."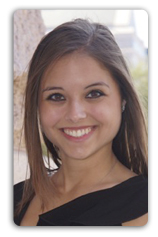 Jenna Parro


This email address is being protected from spambots. You need JavaScript enabled to view it.
Parro comes to NVCN with a rich history in volunteer caregiving, having served in a similar capacity at the Mutual Adoption Pact and Safe at Home which operates out of Texas State University at San Marcos. Volunteer Caregiving is one of the most robust, historical movements in senior services in the United States. The opportunity for me to work behind the scenes in helping to grow and strengthen the hundreds of programs that are part of our mission holds so much promise," Parro said. "In addition to the wealth of resources already available through NVCN, I'm eager to hear from current and prospective members about the challenges they face with fundraising, volunteer recruitment, board development, capacity building and other issues. I see NVCN as a Think Tank where we can find directions for the best route to the future."
Parro begins her tour with NVCN on January 11. She also works closely with NVCN Board Member Lea Velez in producing the San Marcos 5K Stampede, an annual fundraising event to support NVCN. Check out the website at www.sm5kstampede.com
The National Volunteer Caregiving Network represents hundreds of organizations across the country that are dedicated to providing caregiving services at no cost to seniors and other vulnerable populations. For more information, visit www.nvcnetwork.org or call .




Tel:
Email: This email address is being protected from spambots. You need JavaScript enabled to view it.vcnetwork.org